Ariana Grande shows love to fans in response to a homophobic protest outside her concert
A video surfaced outside of Ariana Grande's concert of two men standing outside the Atlanta venue where Ariana was performing holding a microphone and rainbow flag with a slash through the word "Pride". Ariana tweeted an apology for her fans being greeted by this protest and complimented them on not fighting or violently engaging. She continues by saying, "you are all so celebrated and loved and safe." Ariana is an engaged supporter of the LGBTQ community and says that her relationships with her LGBTQ fans, friends, and family give her great happiness.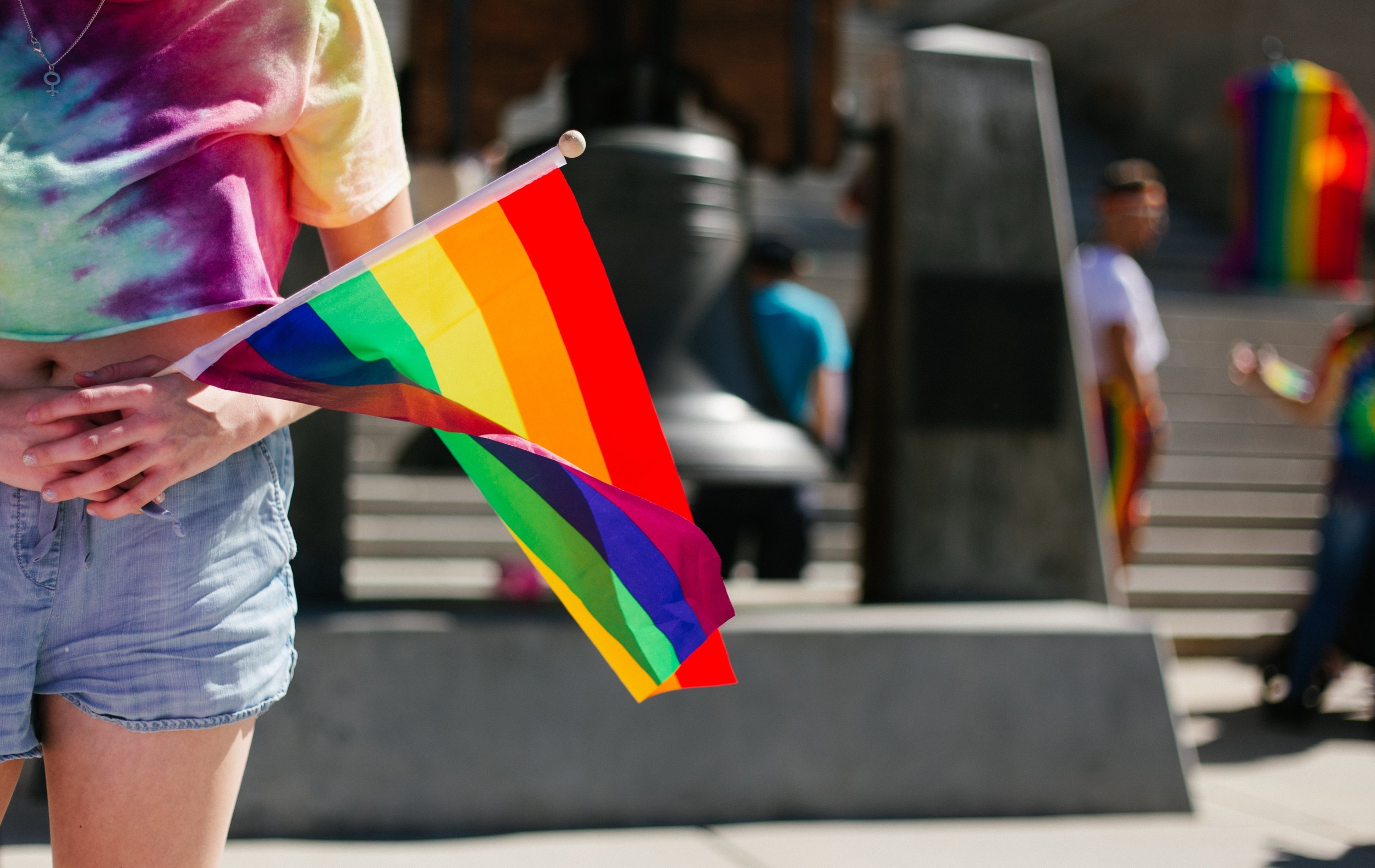 "The relationships I have with my LGBTQ fans, friends, and family make me so so happy."
Meghan Markle and Prince Harry let it be known they stand with the LGBTQ community
Although the royal family generally keeps their politics private, Meghan Markle and Prince Harry are known to stand with the LGBTQ community. The Duke and Duchess intentionally made a political move by following 11 pro-LGBTQ groups on Instagram. They explain in their instagram post that they are following these accounts during this pride month to "proudly shine a light on PRIDE...this month we pay tribute to the accounts supporting the LGBTQ+ community-those young and old, their families and friends, accounts that reflect on the past and are hopeful for a deservedly more inclusive future. We stand with you and support you. Because it's very simple: love is love." It is great to see such influential people proudly support the LGBTQ+ community.
Taylor Swift Urges Senate To Pass Equality Act
Taylor Swift wrote a letter to the senator of Tennessee, Lamar Alexander, asking for support to pass the Equality Act when the bill reaches the U.S. Senate. Taylor has created a petition at Change.org to support the Equality act along with her letter. She encourages her fans to write to their senators as well, as the voice of the people can make big changes. Taylor says in her caption of her instagram post of the letter, "Our country's lack of protection for its own citizens ensures that LGBTQ people must live in fear that their lives could be turned upside down...The fact that, legally, some people are completely at the mercy of the hatred and bigotry of others is disgusting and unacceptable." While Taylor has previously kept her politics quiet in her career she is recently making her voice heard through her strong efforts to support the LBGTQ+ community.
Mariah Carey Supports the LGBTQ Community on Her Instagram
Mariah Carey shows her support for the LGBTQ community by posting a picture in her newly made pride sweatshirt, along with more pride merchandise on her website. Mariah is such an influential and popular singer-songwriter and her support is greatly appreciated in the community. Her caption shows support by saying, "love always to all my friends in the LGBTQ+ community!...#HappyPride #LoveIsLove."